SPONSORED BY
CAVO FEST
SPECIAL EDITIOn - ROBOTICA MUSICALE
17 Giugno 2017
Presenta:
TOA MATA BAND
Avreste mai pensato che i Lego della vostra infanzia, gelosamente custoditi in soffitta potessero animarsi e dare vita ad una band di musica elettronica degna dei migliori dancefloor? La voglia di sperimentare di un sound designer appassionato di Lego e la necessità di animare le sue vecchie macchine ferme da troppo tempo ferme nel cassetto, ha dato vita al progetto Toa Mata Band.
L'orchestra meccatronica ideata e concepita da Giuseppe Acito nel suo studio Opificio Sonico, è composta da otto piccoli personaggi della serie LEGO Bionicle, programmati per suonare drum-synth, percussioni acustiche e smartphones.
Ogni "membro" della band è animato attraverso un semplice quanto ingegnoso sistema di motori, pulegge ed elastici, da un MIDI sequencer e controllato da Aurduino Uno, il microcontroller made in Italy che ha conquistato il mondo.
Il progetto ha debuttato sul web col videoclip "EPISODE1" pubblicato su You Tube nel Marzo 2013, che in pochissimo tempo ha attirato l'attenzione di migliaia di appassionati da tutto il mondo, oltre che aver meritato ammirati post sui blog di Wired, The Creators Project, Arduino, Make Magazine, Discovery News, Synthtopia e molti altri.
Da allora TMB ha prodotto una serie video di altri episodi tra cui un originale tributo ai Depeche Mode dove la band "suona" confezioni alimentari riciclati, e di alcuni live della band in giro per il mondo.
http://www.opificiosonico.com/
---
---
---
---
CAVO FEST E' CONVENZIONATO CON:
AGORA' BED AND BREAKFAST
- Via Calatafimi, 94 TRANI
Tel.: 349 345 5983
http://www.agorabeb.it/
---
Powered by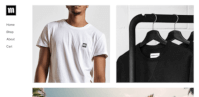 Create your own unique website with customizable templates.