SUBTERRANEAN FEST OF ELECTRO
NIC AMBIENT MUSIC, DIGITAL ARTS AND ARCHAEOLOGY
---
EVENTO DEL 15 LUGLIO RINVIATO PER LUTTO PUBBLICO al 22 luglio
15th july event postponed on the 22nd july due to PUBLIC MOURNING
---
---
Site-specific natural sculptures by mary todisco
---

​h 19:30 - 21:00
YOGA EARTH-HEART Meditation
(by Lucia Dicorato)

in collaborazione con IRIDEA a.p.s. e PSICOLUOGHI propone



Ricerca artistica e ricerca interiore si incontrano nel prezioso sito archeologico di Santa Geffa a Trani.
Al tramonto, nel prezioso sito archeologico di Santa Geffa, immersi nella bellezza di un paesaggio naturale, si svolgerà una lezione pratica di yoga, utilizzando tecniche corporee e di respirazione, finalizzate alla espansione e connessione con l'energia del cuore; la lezione si concluderà con una meditazione camminata silenziosa.
All'interno della suggestiva chiesa ipogeica, a seguire, una meditazione ispirata al buddhismo delle origini, l'antichissima pratica di "Metta" che nell'antica lingua Pali significa" gentilezza amorevole". Questa pratica ci conduce a generare sentimenti di benevolenza e comprensione a cominciare da noi stessi poiché una condizione di pace interiore conduce facilmente a compiere un ulteriore passo di rispetto e comprensione per tutti gli esseri viventi e per la terra che, come un unico organismo vivente ci ospita ed accoglie.
La pratica e la meditazione saranno guidate dall'insegnante di yoga Lucia Dicorato,
certificata metodo Satyananda, socia YANI e socia fondatrice di Iridea Psicoluoghi
---
---
h 21:30 - 22:30
Video Art Exhibitions
---
h 22:30 - 23:00GiaGGio plays Mogees (sound designer performance)

with MOGEES VIBRATION SENSOR and MOGGES App for IPad.

When stuck to an object, the Mogees sensor captures every vibration you create as you play the object.

PLAY THE WORLD Transform any object into a musical instrument.

(in the picture: GiaGGio plays watermelons, boxes and objects)

http://mogees.co.uk/
---
h 23:00 - 24:00
Electronic Ambient Live Set

Deckard and GiaGGio

in a 4 hands electronic live set

Two electronic music producers play together a mash-up of their own tunes with a selection of the best contemporary electronic music from all over the world. A mix of a live set and a DJ set, with live instruments as synthesizers, drum machines, percussions. Jumping from

ambient

to

techno

they will transform the Hypogeum in an atmospheric-magical venue where you can chill out or move your body following the flow of the music energy.
---
!!! BAR APERTO TUTTA LA NOTTE x food and drinks !!!
---
Programma

19.30 - 21.00
Yoga meeting

21:30 -22:30
Video Art Exhibitions

22:30 - 23:30
Sound Desiger
Performance
​with Mogees equipments
​by GiaGGio

23:00 - 24:00
Live Concert (Subterranean)
Deckard and GiaGGio

23:30 - all night long
Electronic Ambient
Music Selection
by DECKARD
(Open Air Lounge Area)

Locations

Tickets

Event:
​€ 3


YOGA solo su
prenotazione
​€ 10



INFO
---
CAVO FEST E' CONVENZIONATO CON:
AGORA' BED AND BREAKFAST
- Via Calatafimi, 94 TRANI
Tel.: 349 345 5983
http://www.agorabeb.it/
---
Powered by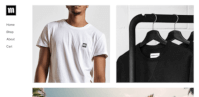 Create your own unique website with customizable templates.